cast
Michael O'Keefe
Sam
Michael O'Keefe is best known for Michael Clayton, Caddyshack, Frozen River and The Great Santini. He was nominated for an Academy Award in 1981 for "Best Actor in a Supporting Role"—The Great Santini; nominated for the CableACE Award in 1987 for "Best Actor in a Dramatic Series"—The Hitchhiker; and nominated for a Golden Globe Award in 1981 for "New Male Star of the Year in a Motion Picture"—The Great Santini.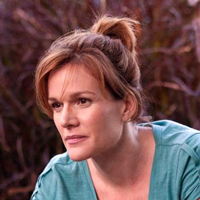 Catherine Dent
Mary
Catherine Dent is best known for her work in The Shield, 21 Grams, The Mentalist, Replicant and One Life to Live. Her first feature film was the 1994 movie Nobody's Fool. Dent also recently made her directorial debut on Silk, a short film for the AFI Women's Directing Program currently on the festival circuit.
Blake Bashoff
Jeff
Blake Bashoff is best known for his role as Moritz Stiefel in Spring Awakening. He started acting at the age of 10, working primarily in commercials, and then singing and dancing in film and theater. He won the Young Artist Award for Best Performance in a Feature Film–Supporting Young Actor for Big Bully in 1996.
Julie Mond
Sherrie
Julie Mond is best known for her role as Ellen Barlow in the prequels to The Hallmark Channel's love saga, Love Begins and Love's Everlasting Courage. She also played Dr. Chase's love interest, Moira Parker, on Fox's House MD in its last and final season this year.
Sean Patrick Thomas
Paul
Sean Patrick Thomas is best known for his role in Save the Last Dance in which he starred opposite Julia Stiles. He is also known for his work in Cruel Intentions, Barbershop, The District, and many other motion pictures and television series.