crew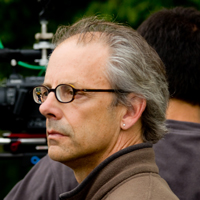 Ron Judkins
Writer/Director
Ron wrote and directed The Hi-Line, which premiered in the Dramatic Competition at the Sundance Film Festival. It won Best Feature awards at several international film festivals and was purchased by Showtime Television. He is the director of 24 Peaces, a documentary feature film now in production that includes interviews with Desmond Tutu, Marianne Williamson, and Deepak Chopra.
Ron is the winner of two Academy Awards®, Best Sound for both Jurassic Park and Saving Private Ryan.
With Mark Stolaroff, Judkins produced Henry Barrial's True Love, which was developed in the 2003 Sundance Screenwriters Lab. He has also served as a producer on the films Crashing (with Campbell Scott), and Callers (directed by Gary Walkow). He has worked with notable directors Steven Spielberg, Barry Levinson, Gus Van Sant, Alan Rudolf, Frank Marshall, Richard Donner, Stephen Frears, and Paul Thomas Anderson.
Clark Freeman
Executive Producer
Clark was a lead actor and Executive Producer of the thriller/horror motion picture YELLOWBRICKROAD, which won Best Feature at the New York City Horror Fest and was released theatrically in June, 2011. He can be seen NBC's Parks and Recreation, Showtime's Masters of Sex, Beverly Hills Chihuahua 2, 21 and a Wake Up, and was the lead in the Sci-Fi short SIMULACRUM®, which has screened in over twenty film festivals worldwide, and won the Audience Choice Award for Best Comedy at The Playhouse West Film Festival.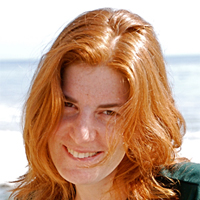 Judy Korin
Producer
Judy's diverse experience in the film and television industries includes directing the Emmy nominated A Century of Women documentary series, creating the main title designs for several feature films including Groundhog Day and Benny & Joon, developing and writing brand strategies for a multitude of cable TV networks and writing/directing/executive producing hundreds of spots and short films for television (Food Network, Travel Channel, HGTV, OWN) and the web. Judy is the founder and creative force behind Seesaw Studios, an independent creative boutique and production company based in Los Angeles.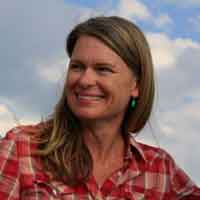 Jennifer Day Young
Producer
Jennifer's film experience began in the physical production end of motion pictures and television as a costumer and a costume supervisor. She has worked with such directors as Wim Wenders, Gary Fleder, Ken Kwapis, Paul Thomas Anderson, Larry Charles, and Brad Silberling. She's been a personal costumer for actors Diane Keaton and Dustin Hoffman and has also worked with actors Adam Sandler, Gene Hackman, singer/songwriter Bob Dylan and others.
As a co-producer Jennifer has worked on commercials, industrial films and short films. She is the producer of 24 Peaces, a documentary feature film currently in production, that includes interviews with Desmond Tutu, Marianne Williamson, and Deepak Chopra.
Tari Segal
Director of Photography
Tari was immersed in the Chicago jazz scene from a young age. Surrounded by great artists such as Dizzy Gillespie, who frequented her father's legendary club the Jazz Showcase, Tari was drawn to the expressive, improvisational elements and style of the music, which have inspired her work as a cinematographer.
With a degree in cinematography from Columbia College she relocated to Los Angeles where she interned on the Oscar-nominated Sideways. Soon after, she continued as Director of Photography on numerous shorts, music videos, and feature films.
Tari approaches her work with great artistic integrity and an innovative spirit. Her ability to apply a unique vision to a broad range of genres has created for her the opportunity to work on projects with a wide variety of both style and budget. The independent film The Harsh Life of Veronica Lambert was shot as a current take on the style of the French New Wave. It was preceded by a thriller, Deadfall Trail, which embodied a wide-scale cinematic approach for which she received notable reviews. Her most recent works include Lost Angeles, directed by Phedon Papamichael, and Kavinsky's latest music videos Protovision and Odd Look.
Adriana Serrano
Production Designer
Adriana Serrano is a Colombian Production Designer living in Los Angeles. Her work includes Afternoon Delight, winner Best Director Award at Sundance 2013; Arcadia (Berlin Festival) starring Oscar-nominated actor John Hawkes and Entre Nos, a Tribeca Film Festival winner. Adriana received her MFA in set design at Brooklyn College in New York.
Gillian Robin Christie
Costume Designer
Gillian is a Los Angeles based costume designer and wardrobe stylist. A graduate of the Fashion Institute of Design and Merchandising, she has worked on a variety of commercials, music videos and short films including Silk, an AFI short film written and directed by Catherine Dent, and Zombeo & Juliécula, a children's short directed by Stev Elam.
Susan Shopmaker
Casting Director
Susan is recognized for her quirky yet right-on-target casting. She is perhaps best known for her collaboration with John Cameron Mitchell, both on Hedwig and the Angry Inch, and Shortbus. But she has additionally contributed to a wide variety of award-winning and successful projects including the 2011 Sundance Winner, Martha Marcy May Marlene, Robert Altman's Tanner on Tanner (written by Garry Trudeau), Michael Kang's West 32nd Street, American Violet, Tze' Chung's Children of Invention, and was the New York Casting Director on Something's Gotta Give (Jack Nicholson, Diane Keaton) and The Holiday (Cameron Diaz, Kate Winslet).
She was the Executive Producer and Casting Director for Afterschool which debuted in the 2008 Cannes section Un Certain Regard, and she most recently cast the MTV critically acclaimed Skins, which is now in its first season.
Barry Bruner
Illustrator
Barry is an award-winning illustrator based in Brooklyn, New York. Spending his days creating complex, intriguing imagery, Barry has worked on everything from a book of dictators to campaigns for Pfizer and beyond. His work has been honored by the Society of Illustrators of New York, American Illustration, 3x3 Magazine, and many more. Look for his book, Riding the Tiger: A Century of Dictators out in 2014.
Una Lorenzen
Animator
Una Lorenzen is an Icelandic animation director currently residing in Montreal, Canada. She received her MFA from Experimental Animation in California Institute of the Arts. Una creates shortfilms and moving visuals for music, story and educational content of all sorts. Her films have traveled to festivals including; Nordic Outbreak New York, Tricky Women Vienna, Tribeca Underground New York, Fantasia Montreal, Unsound Poland, Independent Exposure USA and Artforum online.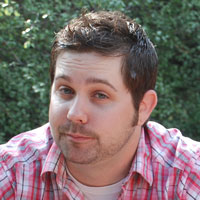 Travis Hatfield
Editor
After graduating from Ball State University in 2006, Travis moved from the Hoosier state to Los Angeles to begin his career as a TV/Film editor on the heels of winning a Student Academy award for his thesis film, "Perspective". Since then he has worked as a Freelance editor for several production companies throughout Los Angeles. He has worked on a variety of projects including commercials, documentaries, TV and movie main titles, short films, feature films, and identity/brand videos.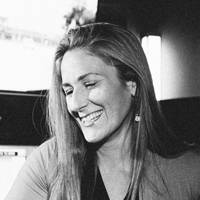 Ronit Kirchman
Composer
Ronit Kirchman is a composer, music producer, songwriter, singer, multi-instrumental performer, visual artist and author. She creates music for film and television, theater and dance, corporate branding, multimedia installations and the concert stage, and performs and records internationally.
Ronit's film scores include Finding Neighbors; The Skin I'm In; The Golden Age of Fish; Pants On Fire; Say You Love Me; Gowanus, Brooklyn and many more. Her theater scores include Stop Kiss in Los Angeles (2011) as well as a chamber opera and productions with Lincoln Center Theater Directors' Lab and Target Margin Theater (NYC).
She is also in demand as a featured musician for film, television and album projects, with recent credits such as Now You See Me from Lionsgate and the Emmy-nominated score for Ring of Fire. Ronit has been awarded the Sundance/Time Warner Fellowship in Film Music, Sundance Composers Lab and Documentary Lab Fellowships, BMI Conductors Fellowship, and Subito grant from the American Composers Forum. She holds an MFA in Composition/New Media from CalArts and BA from Yale University.
Ronit's soundtracks and albums are available through Wild River Records at www.ronitkirchman.com. More info at Ronit Kirchman Music on Facebook and IMDb.